Bitnami Community AMI policy
Bitnami Community AMI policy
Bitnami offers community AMIs that you can launch from the AWS console without any cost. Bitnami releases new versions of community images when the upstream projects or dependent components get updated.
Previous versions of community AMIs continue to remain published for at least 6 months: that way, you are able to search for specific versions of an application. Find a list of the Amazon Machine Images (AMIs) available for the stack you want to launch by clicking the "Additional Resources -> AMIs" section as shown below (e.g. https://bitnami.com/stack/wordpress/cloud/aws/amis):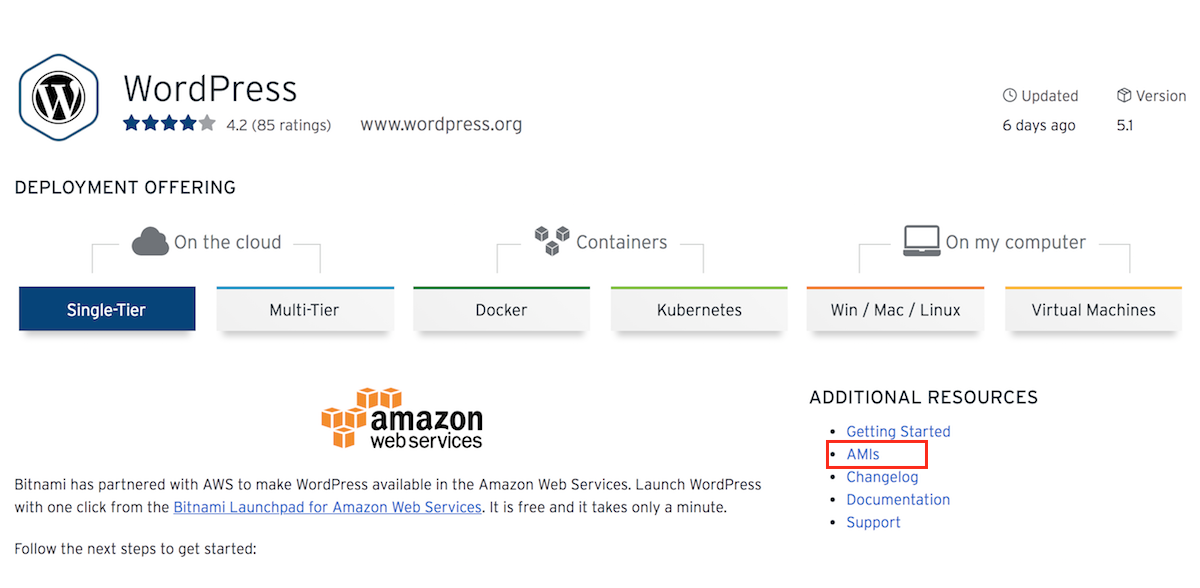 Use of a Bitnami AMI after its expiration date
If you want to use a Bitnami AMI after its expiration date, you can clone the server instance by creating an image that can be launched in a new instance. Learn more.