Get started with LAMP
Once the deployment finishes, you can access the welcome page from your browser: http://localhost/.
Regardless of how you access it, you should see a page similar to the examples below: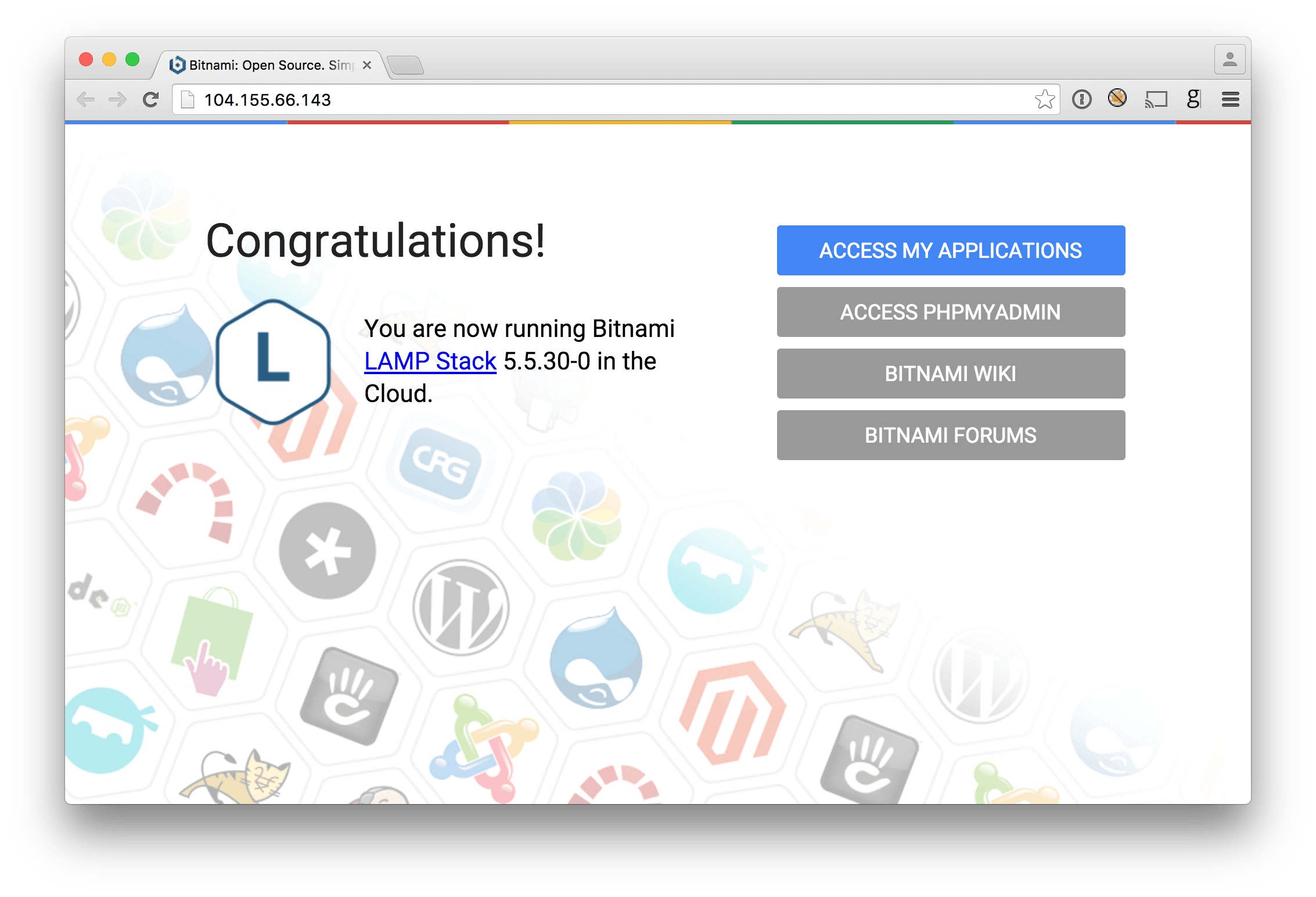 To get started with Bitnami AMP stacks, we suggest the following steps:
Step 1. Deploy your PHP application
The main directory to deploy your PHP application is installdir/apache2/htdocs. You can copy your PHP application files to that directory and access the application via your browser. If you do not have a PHP application yet, we suggest deploying the PHP info example.
Do you have issues trying to connect to your server? Check our FAQ.
Step 2. Add a Bitnami application on top of the AMP stack
You can install additional Bitnami applications on top of an AMP stack using module installers. You can download WordPress, Drupal, Magento, Moodle among other applications from the Bitnami website and extend the functionality of your server.
You can see more info in our step-by-step guide on adding applications.
Step 3. Access phpMyAdmin
phpMyAdmin is a PHP-based application intended to handle the administration of MySQL over the Web. Find more information on how to access phpMyAdmin.