Install plugins
Before running the commands shown on this page, you should load the Bitnami stack environment by executing the
installdir/use_APPNAME
script (Linux and Mac OS X) or by clicking the shortcut in the Start Menu under "Start -> Bitnami APPNAME Stack -> Application console" (Windows).
Learn more
.
You can install any plugin or theme from the WordPress administration panel.
Browse to the "Plugins -> Install Plugins" menu item and then click the "Add New" button to search for plugins.
When using the native installer, it is necessary to install a FTP server and specify your FTP credentials.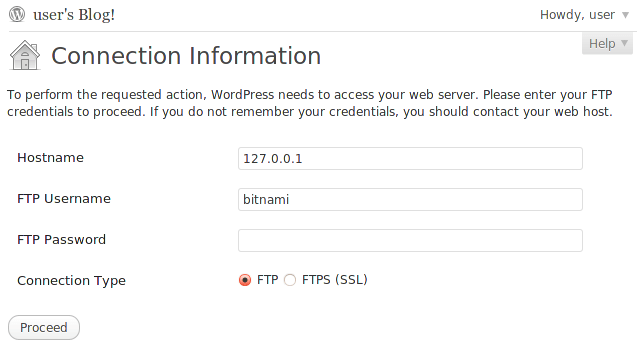 For more information about installing and managing plugins, such as Full API Access, refer to the WordPress documentation.