Configure and use the Jetpack plugin
The Jetpack WordPress plugin offers access to additional professional themes, performance improvements, scanning, site activity and marketing tools. It is enabled by default, but requires that you register with WordPress.com and activate a plan to use it.
Some of the key features of the free Jetpack plan are:
Detailed site statistics
Notifications about plugin updates
Automatic blocking of malicious login attempts
Downtime monitoring
Website acceleration for faster downloads
Free basic support
Apart from these features, paid Jetpack plans include spam protection, off-site backups, malware scanning, SEO tools, premium themes, an improved search engine and priority support.
Set up the Jetpack plugin
To set up the Jetpack plugin, follow these steps:
You will be redirected back to the WordPress administration panel with the Jetpack plugin now active.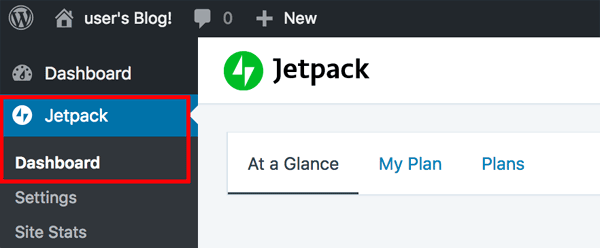 Depending on the plan you have selected, Jetpack may also install the Akismet and VaultPress plugins:
Akismet is an anti-spam plugin that automatically checks user input (such as user comments on blog posts) against a spam database and highlights those that require manual verification.
VaultPress is a backup and security plugin that supports real-time backups and security scanning.
Use the Jetpack plugin
Once activated, the Jetpack plugin adds a new "Jetpack" menu item to the WordPress administration panel. Selecting this menu item opens the Jetpack dashboard, which displays an overview of site statistics and settings.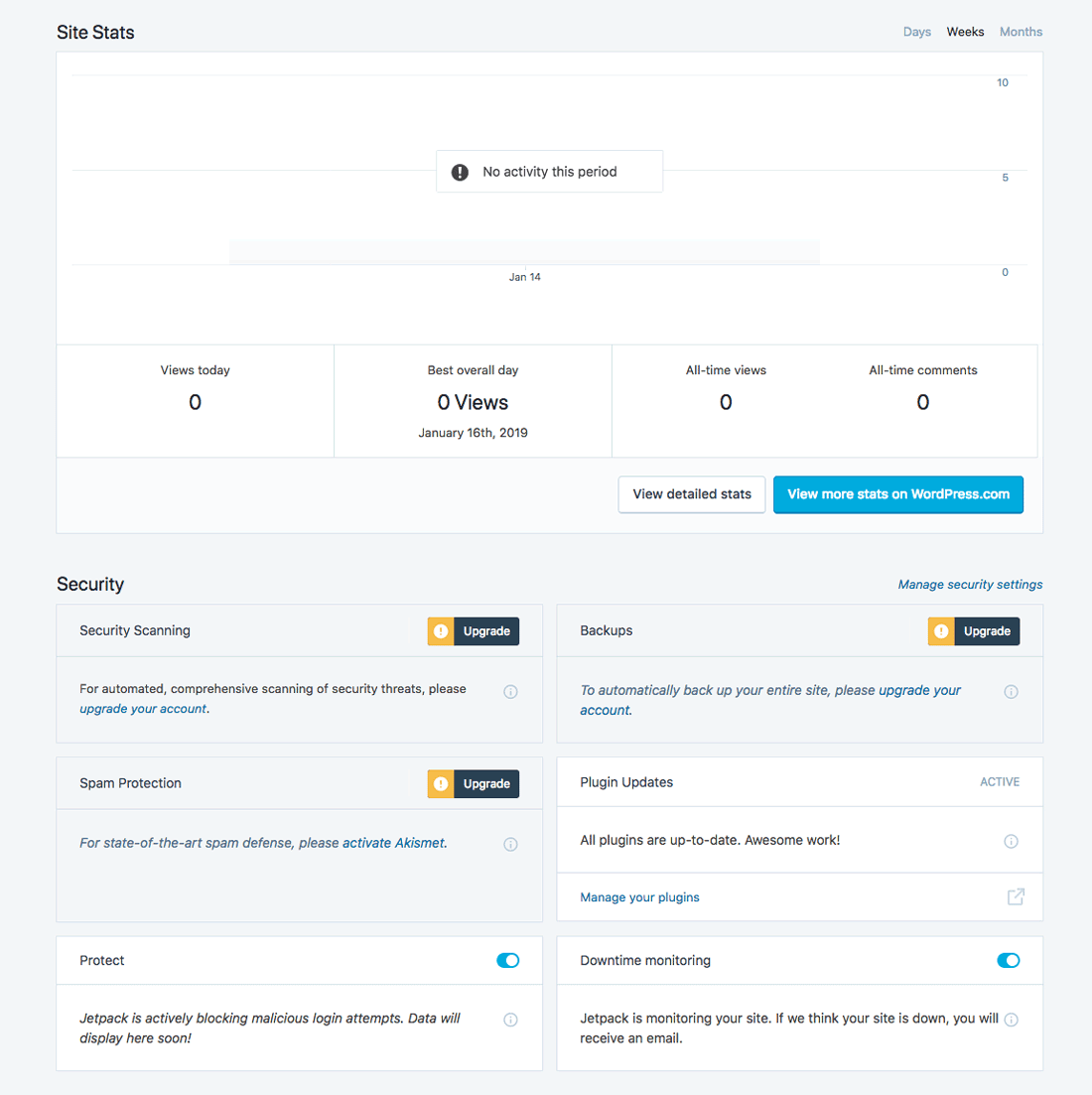 You can obtain detailed site statistics and metrics from the "Jetpack -> Site Stats" page, which provides quantitative information and statistics about referrers, search terms, clicks, top posts and top pages: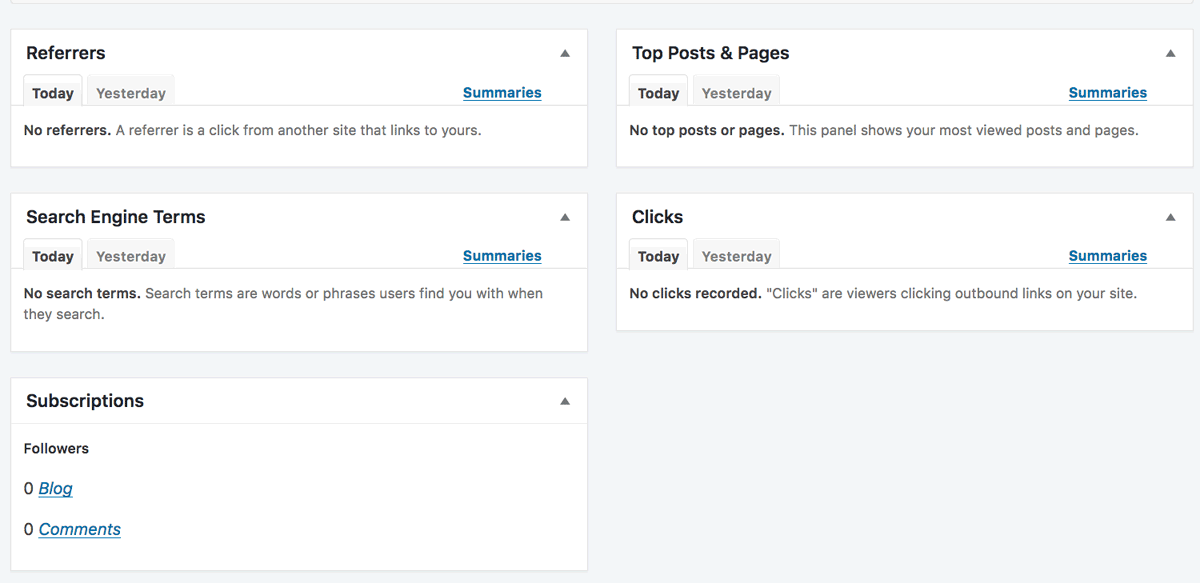 You can adjust the settings of the Jetpack plugin from the "Jetpack -> Settings" page: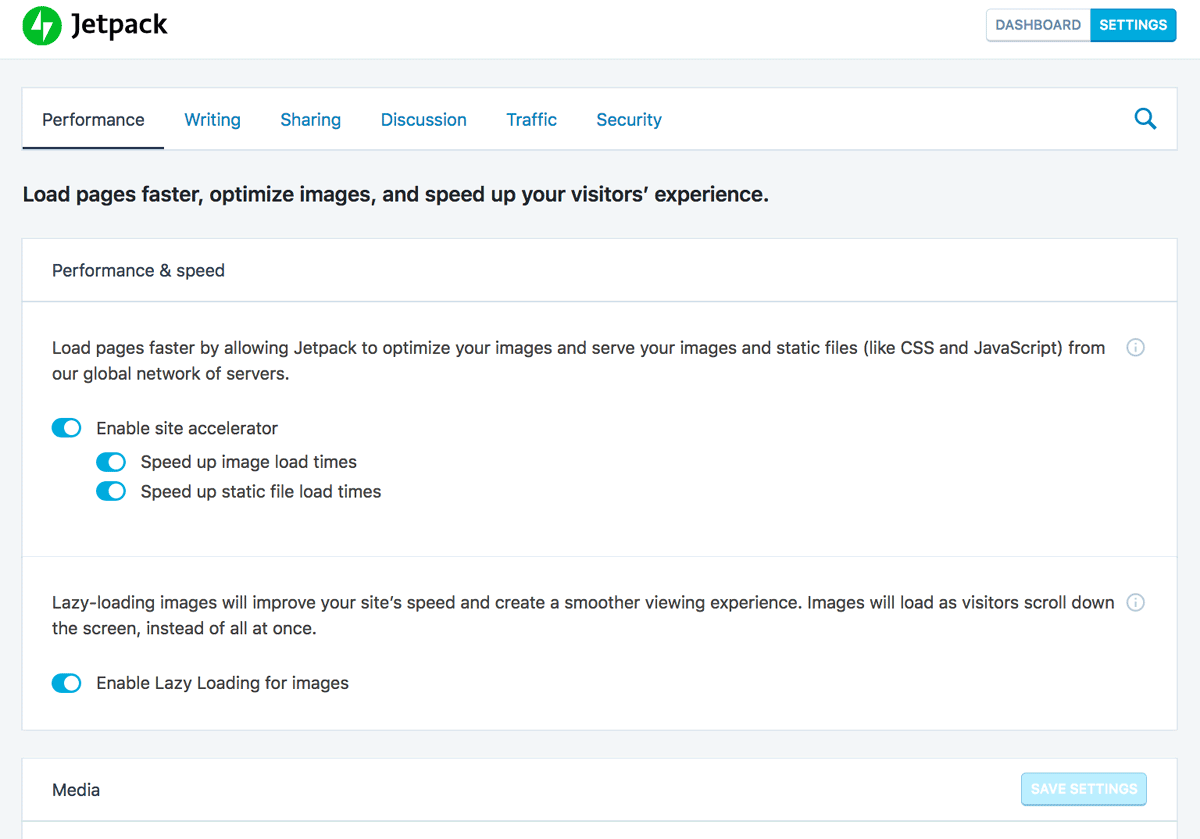 You can upgrade or change your plan from the Jetpack dashboard, under the "Plans" tab: