Configure SMTP for outbound emails
To configure outbound email, follow these steps:
Log in to the application as an administrator.
Select the "User Menu -> Administration Menu" item from the left navigation bar.
Click the "Preferences -> System Options -> Email Setup" menu in the top navigation bar.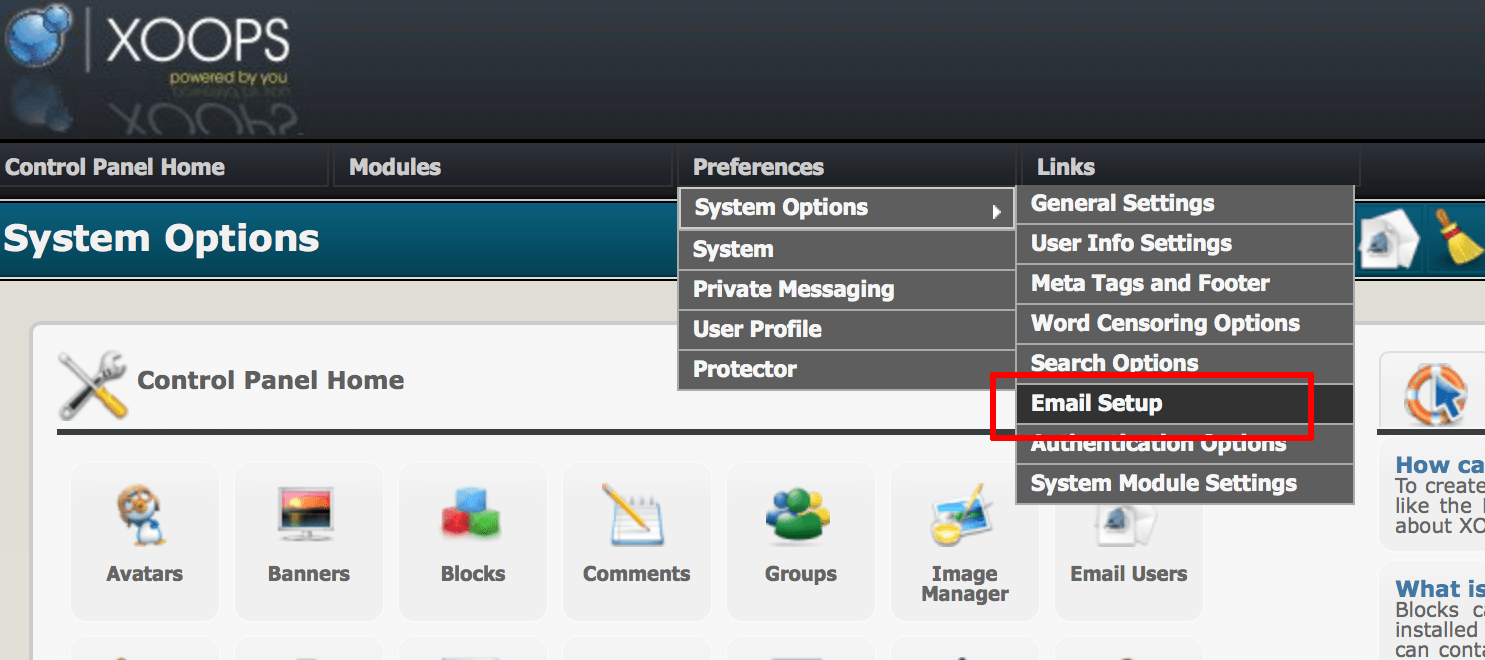 Enter details for the SMTP server to be used for outbound email. For example, to configure a Gmail account, you could use the settings below. Replace USERNAME and PASSWORD with your Gmail account username and password respectively.

FROM address - USERNAME@gmail.com
FROM name - your name
Email delivery method - SMTPAuth
SMTP host(s) - ssl://smtp.gmail.com:465
SMTP username - USERNAME@gmail.com
SMTP password - PASSWORD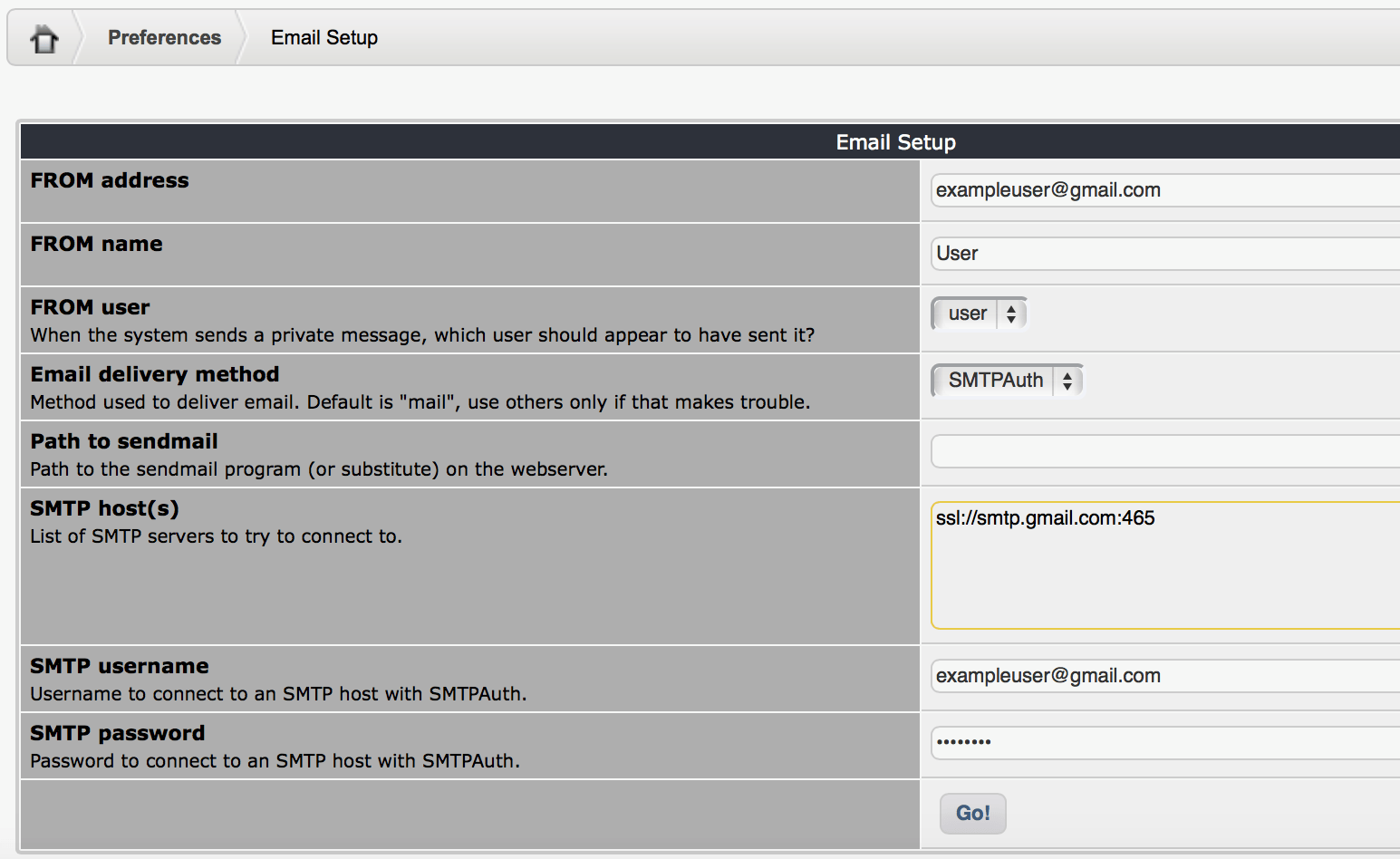 Click "Go" to save your changes.
To configure the application to use other third-party SMTP services for outgoing email, such as SendGrid, refer to the FAQ.
NOTE: If you are using Gmail as the outbound email server and have experienced issues trying to send emails correctly, check the Gmail SMTP troubleshooting page to learn the causes of these issues and how to solve them.