Configure SMTP for outbound emails
The Bitnami WebMail Pro PHP Stack can be configured to send outbound email through a third-party SMTP server. To configure this, select the domain to be configured in the "AdminPanel -> Domains" section and enter the server name, port and SMTP authentication credentials in the "Outgoing mail" section.
The image below illustrates the process of configuring Gmail for outbound email delivery for a domain: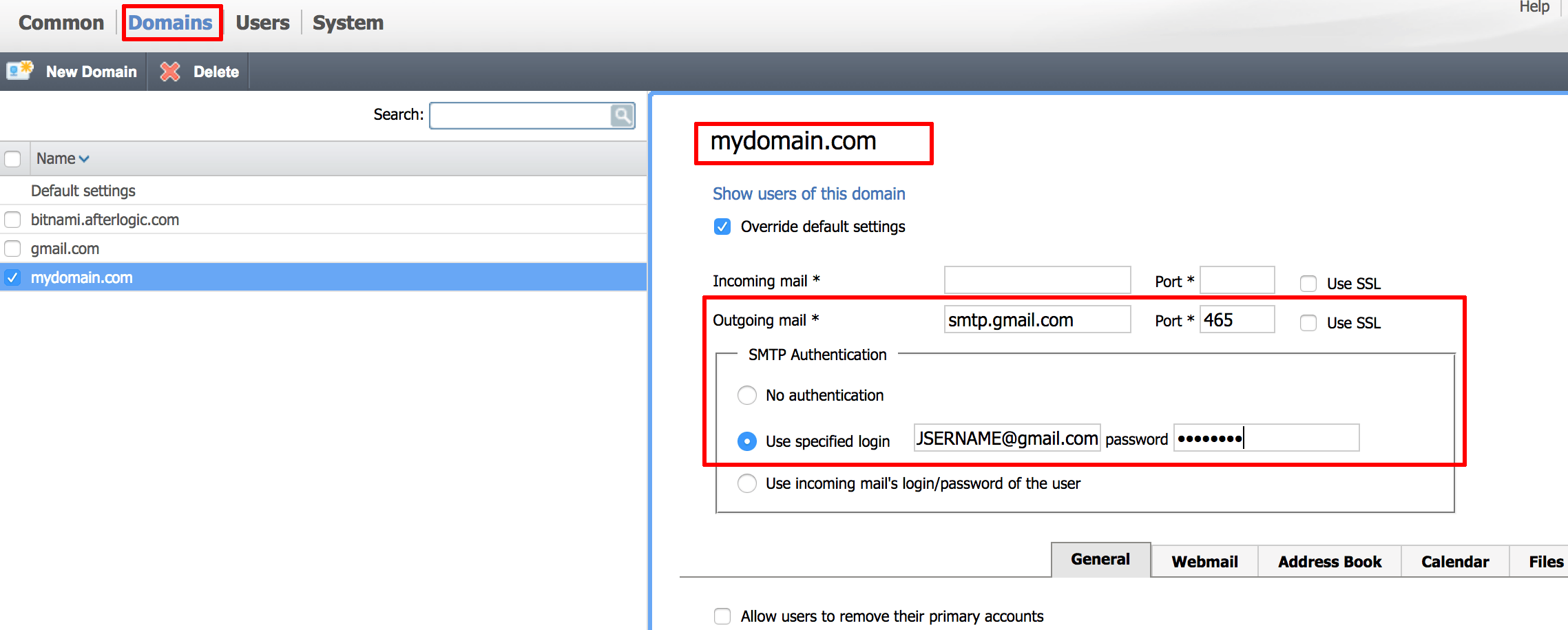 For more information, refer to the official documentation.
To configure the application to use other third-party SMTP services for outgoing email, such as SendGrid, refer to the FAQ.
NOTE: If you are using Gmail as the outbound email server and have experienced issues trying to send emails correctly, check the Gmail SMTP troubleshooting page to learn the causes of these issues and how to solve them.