Connect to the Multicraft server over FTP
Before running the commands shown on this page, you should load the Bitnami stack environment by executing the
installdir/use_APPNAME
script (Linux and Mac OS X) or by clicking the shortcut in the Start Menu under "Start -> Bitnami APPNAME Stack -> Application console" (Windows).
Learn more
.
Configure an FTP user account
Multicraft includes a built-in FTP server, so you don't need to allow remote FTP connections and worry about security. The FTP server allows you to access the Minecraft server's files and manage them, including backing them up.
Follow these steps:
Connect using the browser-based FTP client
Once the user account(s) have been correctly configured, you can connect to the FTP server using either a third-party FTP client or the one built in to Multicraft. To use the built-in FTP client, follow these steps:
Here is an example of what the browser-based FTP client looks like: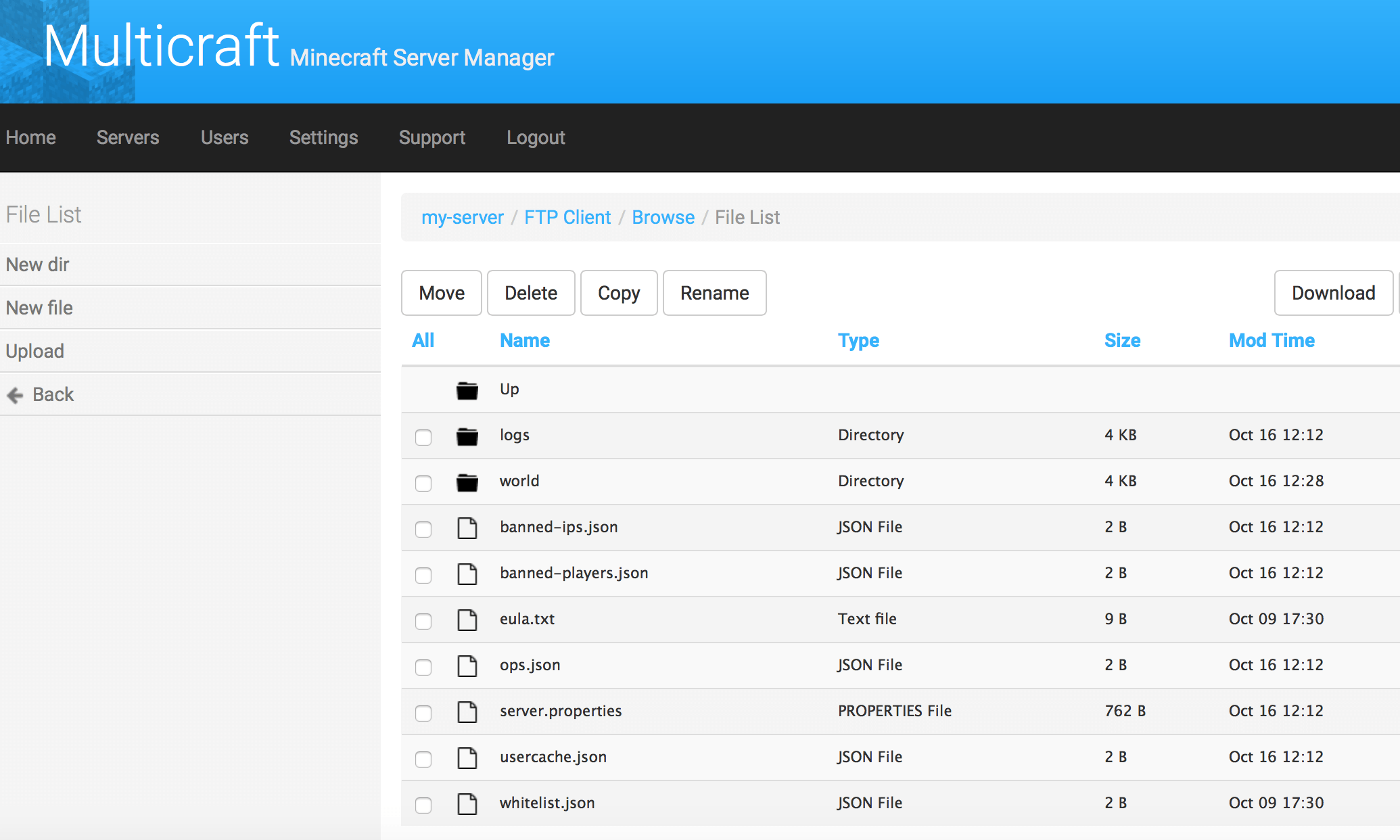 Connect using an FTP client from a remote host
For security reasons, the Multicraft FTP server is configured to only be accessible locally and not from remote hosts. For this reason, it is only possible to access the FTP server using the Multicraft server manager by default. If you want to be enable remote access to the FTP server from an FTP client (such as FileZilla, for instance), follow these steps to enable it:
You should now be able to run your favorite FTP client, and connect with the following details: