Get Started With Bitnami Charts using the IBM Cloud Kubernetes Service
Introduction
IBM Cloud Kubernetes Service is a managed Kubernetes service for production environments. Key features include intelligent scheduling, self-healing, horizontal scaling, service discovery and load balancing, automated rollouts and rollbacks, and secret and configuration management.
IBM Cloud Kubernetes Service makes it easy to configure and deploy a new Kubernetes cluster. Once you have your cluster running, you can use the IBM Cloud Catalog to deploy Bitnami's Kubernetes-ready applications into your cluster with a single click.
This tutorial will walk you, step by step, through the process of deploying Bitnami applications on a running IBM Cloud Kubernetes Service cluster.
Assumptions and prerequisites
This tutorial assumes that:
For illustrative purposes, this guide will show you the steps to deploy the Bitnami WordPress Helm chart on your IBM Cloud Kubernetes cluster. But WordPress is just an example: there are many other Helm charts available to choose from, and they're all equally easy to deploy by following the same steps.
Step 1: Deploy WordPress through the IBM Cloud Catalog
: At the end of this step, you will have WordPress running in your IBM Cloud Kubernetes cluster.
Follow the steps below:
IBM Cloud will now begin deploying WordPress to the Kubernetes cluster. This may take a few minutes and the status of the deployment will be visible in the workspace, as shown below.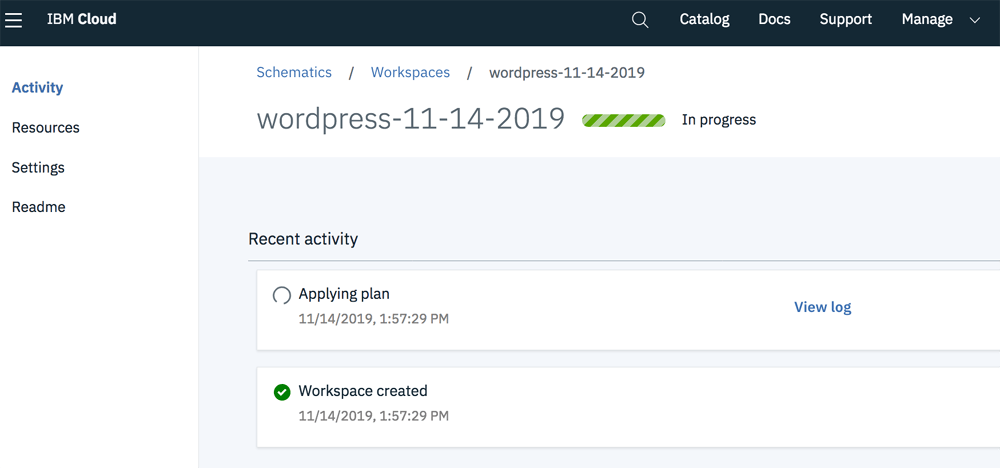 In the resulting screen, click "View log" to see the deployment notes. Run the commands shown to obtain the service's public IP address and credentials (if randomly generated) to log in to WordPress. You can now access WordPress by launching your Web browser and browsing to the service address. You should see the front page of your blog with a sample post, as below: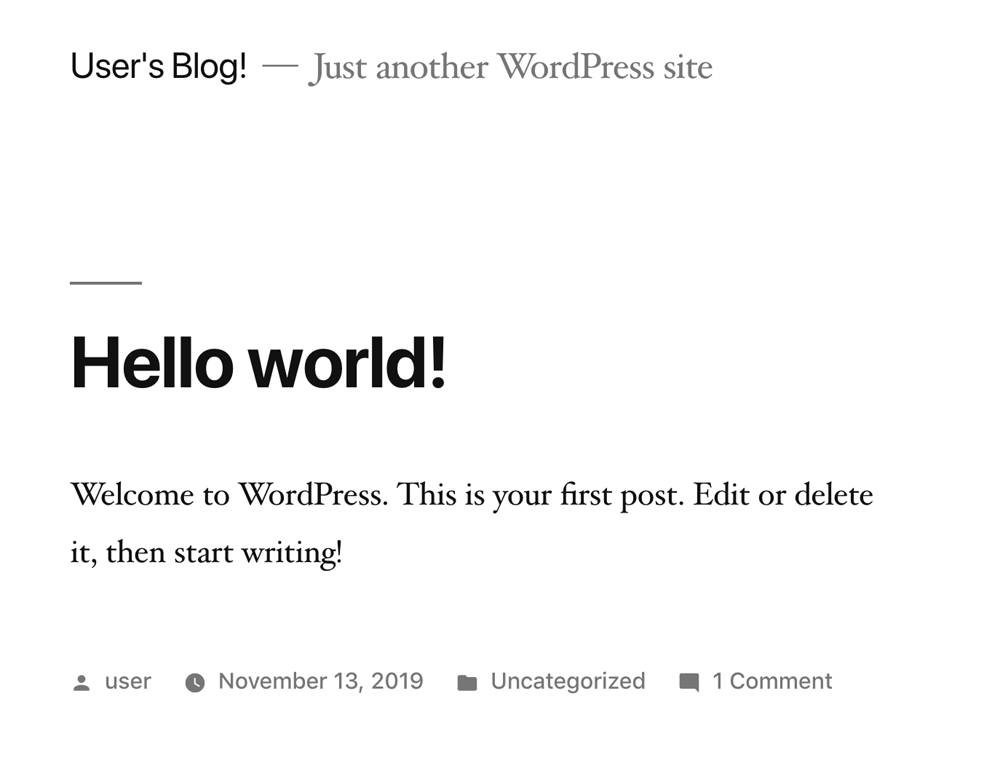 Step 2: Provide an external host for your application
NOTE: Some applications require an extra step to provide a external host that the cluster can use to manage your application service. This guide uses OwnCloud as an example. This step is not required for WordPress. If you have deployed a WordPress Helm chart, skip this section and navigate to step 3.
To provide an external host for your application, follow these instructions:
Enter the obtained URL in a web browser to access your application. Log in using the default username user and the password obtained in the step above.
Step 3: Log in and start using WordPress
At the end of this step, you will have logged in to WordPress and created a new blog post.
To log in to the WordPress dashboard, follow these steps:
You should now arrive at the WordPress dashboard, which allows you to manage posts, pages and comments; customize your blog with themes and plugins; import and export content; manage navigation menus; add or delete new user accounts; and much more.

Create your first post
You can now add a new post using the following steps:
And now, when you visit your blog's front page, you should see your new post.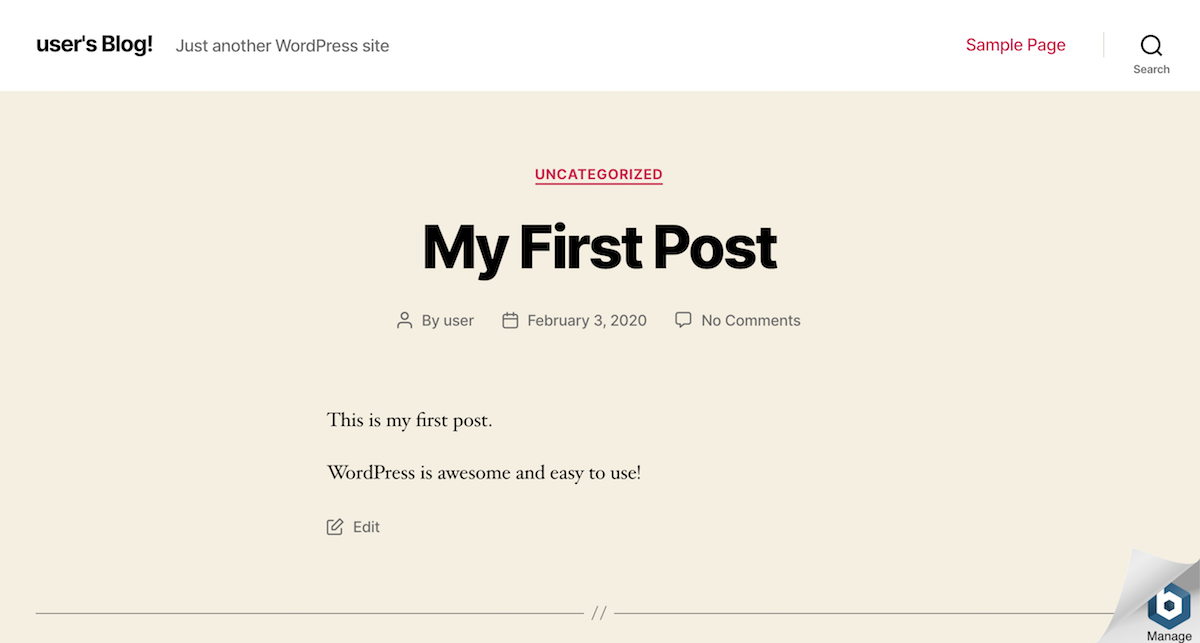 Congratulations! You now have a working, fully-functional WordPress blog in the cloud.
Keep your WordPress installation up-to-date
You can keep your WordPress installation up-to-date using tools such as VaultPress or the All-in-One WP Migration plugin. Alternatively, for simple upgrades that don't involve chart changes, you need only to update the container tag/version used in your deployment.
Useful links
To learn more about the topics discussed in this tutorial, use the links below: