Find application credentials
Find credentials using the Bitnami Launchpad
If you are using the Bitnami Launchpad for CenturyLink Cloud, your default credentials become available once you create a cloud server. To find them, follow these steps:
Browse to the Bitnami Launchpad for CenturyLink Cloud and sign in if required using your Bitnami account.
Select the "Virtual Machines" menu item.
Select your cloud server from the resulting list.
Find credentials using the CenturyLink Control Portal
If you are using the CenturyLink Control Portal, when creating and deploying a new server, you will have the opportunity to specify the application username and password.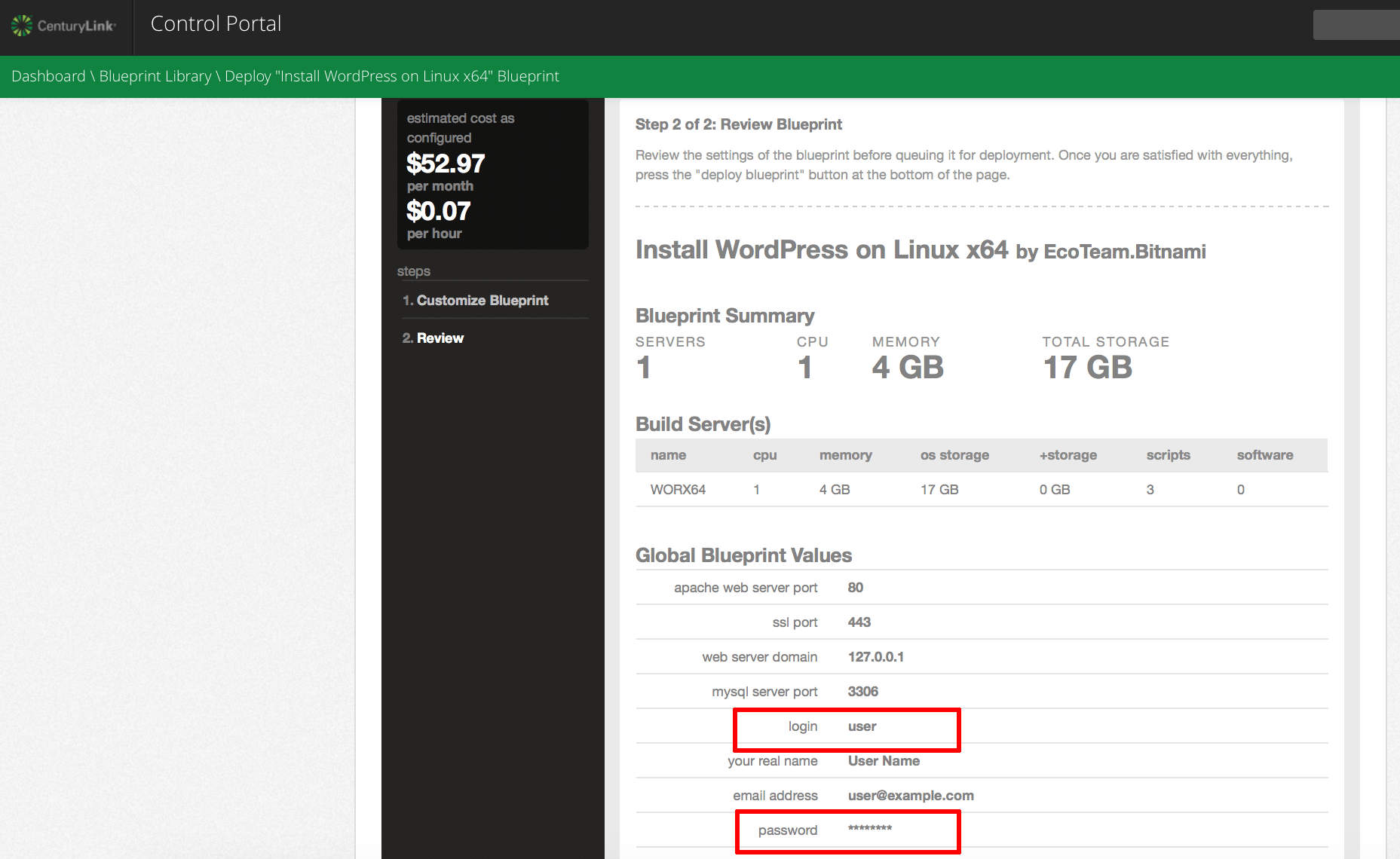 IMPORTANT: The application username and password will not be displayed again, so note them carefully for future reference.
Find database credentials
Database username
If you started a server (for example, MongoDB or similar) that isn't a Web application server or your application includes a database server, you can use the default administrator user to log in to the database (for example, root). In the table below you will find the username for the most popular databases:
| Database | Username |
| --- | --- |
| MySQL, MariaDB, MongoDB | root |
| PostgreSQL | postgres |
You can find more information for each specific server in our documentation.
Database password
The database password is the same as the administrator password you use to log in to your application.